發布的 24th Dec 2015 @ 2:52 PM
Cleverscope Ltd had a great year in 2015, releasing the FRA dashboard and CS1070 Power amplifier both capable of enhancing existing Cleverscopes with new features.
Here's a view of the Frequency Response Analyser Control panel - an all-in-one place for you to plot frequency responses. No need to adjust multiple settings in multiple places. And it's all live - make a change - and the displays and sig gen change immediately. Check out a tutorial video on our FRA page.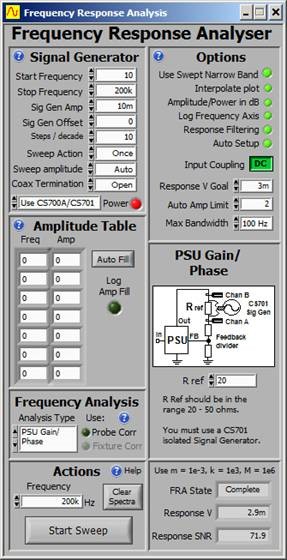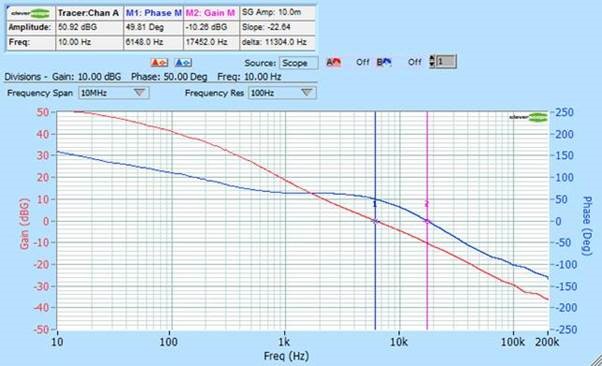 The CS1070 Power Amplifier is used to amplify the output of the CS700A or CS701 signal generators to simulate high voltages. The 52 MHz bandwidth amplifier can swing 36Vpp with an output current up to 1A continuous.

And now we are about to release an update for the Cleverscope 4 software. This allows the simultaneous connection of up to four Cleverscope units with a maximum of 16 analogue and 32 digital channels.
Here is it operating with four analogue channels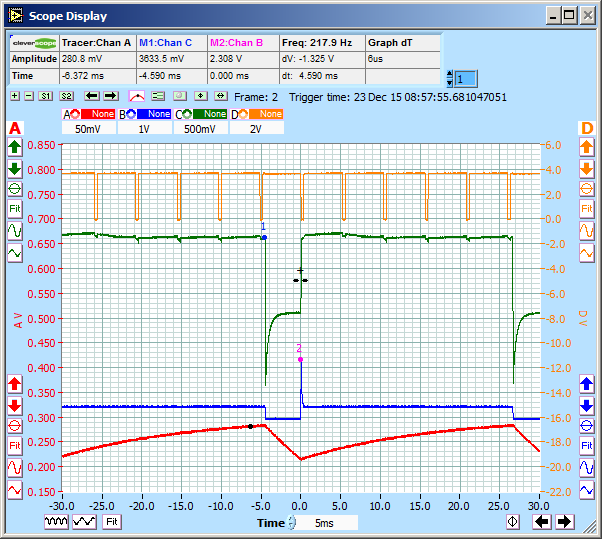 If you would like to evaluate the beta please send us an email.