General description
NanoPlex NPA-04-16-04A Universal Relay ISP-Channel Multiplier allows you to multiply four Channels of your ISP Programmerto 16-Channel with a galvanic isolation. The number of signals of any relays-switched-Channel is four. A dedicated GND is also provided for any single multiplied Channel. You can address one of the four Channels by using ISO-A1, ISO-A0 opto-isolated input control signals. Opto-isolated ISO-ENA is also present and allows you to disconnect all relays-switched Cannels from you target PCBA.
Typical application diagram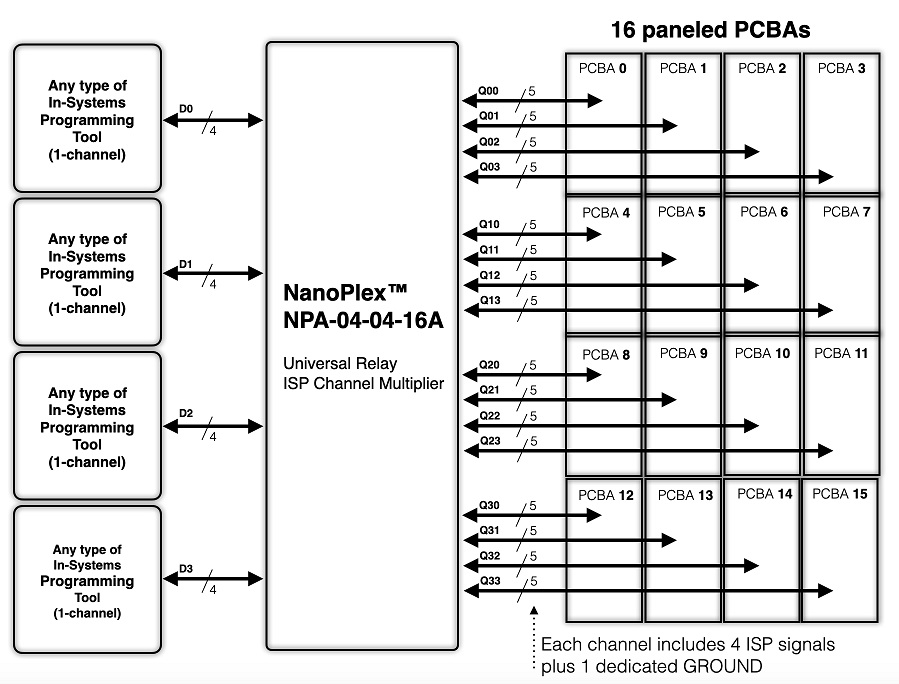 Typical application
· PCBAs Production Lines.
· ATE-controlled ISP Programming.
· Hi-number of paneled PCBAs requiring ISP-Programming.
General characteristics
· Part of Manta Systems' acclaimed NanoPlex™ Series of Universal Relay ISP-Channel Multipliers.
· Ultra-small size, only 95x121mm.
· Designed for piggyback mounting, takes easly place in Test Fixtures.
· NanoPlex is universal and compatible with all types of ISP-Programming tools.
Benefits
· Very simple implementation of ISP programming to panels of PCBAs.
· Multiply the number of ISP-Programmer Channels for device programming.
· Provides galvanic isolation of ISP programmer to target boards.
· Ready to use Relays Multipliers save days/weeks of your workmanship when creating home-made systems.
· Higher reliability, no need to wait long substitution time in case of system fault
Layout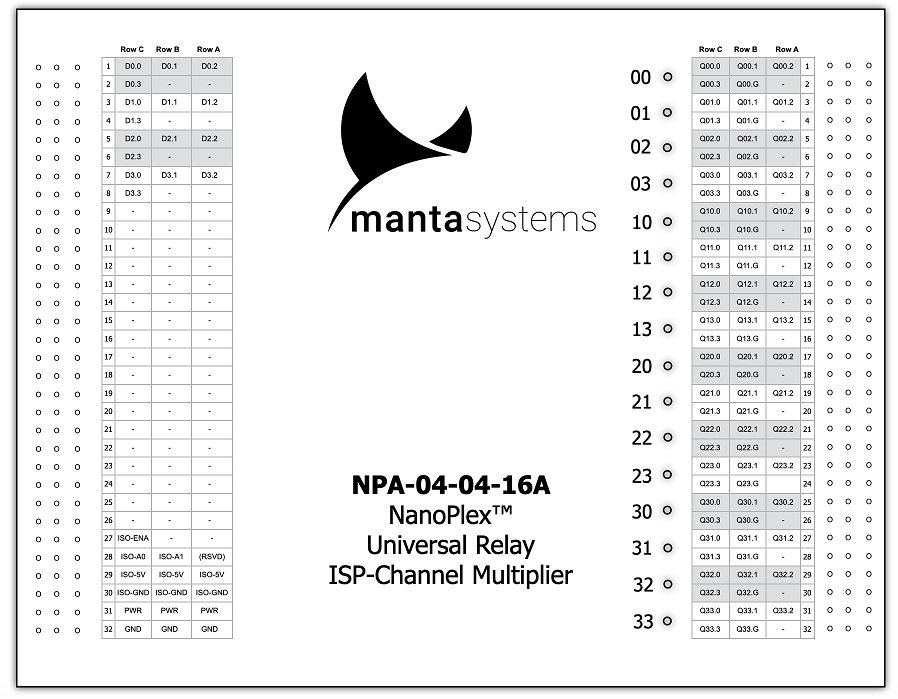 Block Diagram

NanoPlex™ Series Model Selection Table