USB 3.0 Loopback Plugs
For troubleshooting and testing USB 3.0 ports.
What is a USB 3.0 Loopback Plug?
The PassMark USB 3.0 Loopback is the quickest way to confirm the functionality of a USB port. By simply plugging in the loopback plug, you are able to confirm if the port is correctly powered. The LCD screen will display the measured voltage (accurate to +01V) and the red, green and yellow LED's display and red, green and yellow LEDs to provide a quick visual indication of the I/O activity and if USB bus is powered.
Your complete diagnostic tool for USB 3.0 Ports
Not only do you have quick, on-board visual indication, when used with our free USB3Test application or BurninTest you can run data loopback and benchmark tests. In benchmark mode, the device is capable of reaching the maximum defined transfer speed for USB3.0 (5Gbit/sec).
The only true USB3.0 loopback adapter on the market
These test plug devices are unique! They have been especially designed for use with our BurninTest Professional, Burnintest for Linux software package or our USB3Test stand-alone application (supplied with device).
The PassMark USB3.0 Loopback Plug can:
Quickly Verify USB Ports are working correctly

Diagnose and troubleshoot USB functionality of your pC

Accurately Measure Voltage

Load Test USB Ports

Check that data can be sent and received from the port

Check USB error rates and transmission speed

Verify the system remains stable under long periods of load

Detect juice jacking in USB charging stations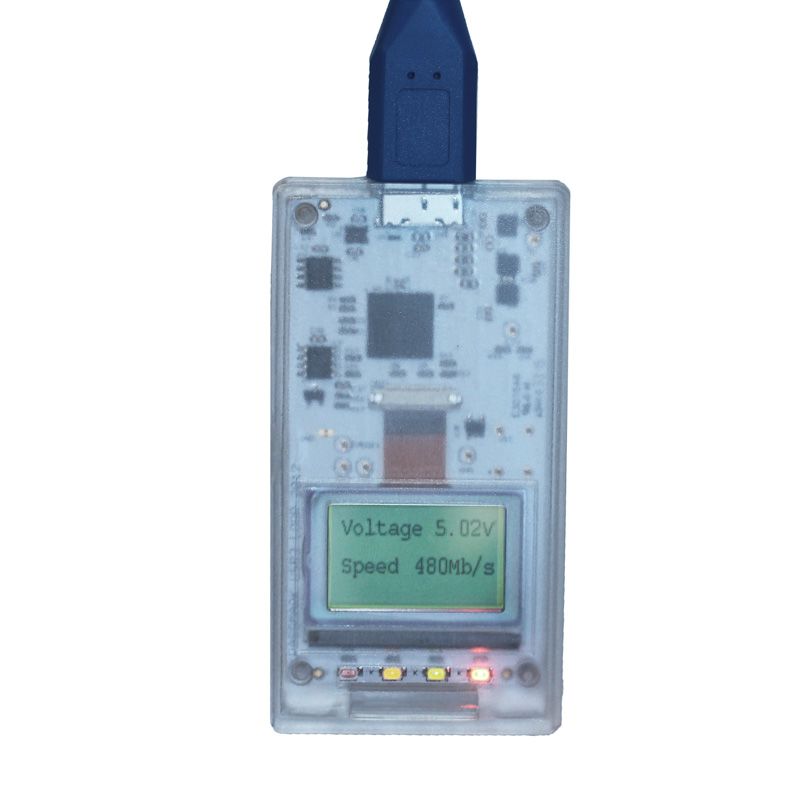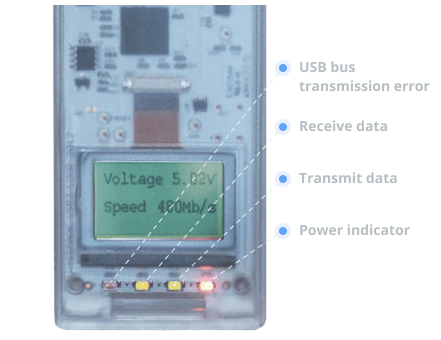 What's in the box?
The PassMark USB 3.0 Loopback Plug features a built-in LCD and reds, green and yellow LEDs to provide a quick and visual indication of results. Each plug contains it own CPU and executes its own firmware, all housed within high impact ABS case. A USB 3.0 Cable is also included.
The coloured LED's represent:
Red LED = USB Bus Error

Yellow LED = Receive Data

Green LED = Transmit Data

Orange LED = Power
USB3Test Software
With the included software allows users to quickly check that all the USB ports on their PC are functioning correctly and allows them to determine the maximum speed of these port