Kwikwai monitors some HDMI signals (CEC messages or HPD/5V state change) and react by sending a serial or CEC command.
Serial commands can be sent with a minimal interval of time and with a configurable delay.
In order to foster CEC exchange on the bus, kwikwai can simulate the presence of a device by acknoledgng messages.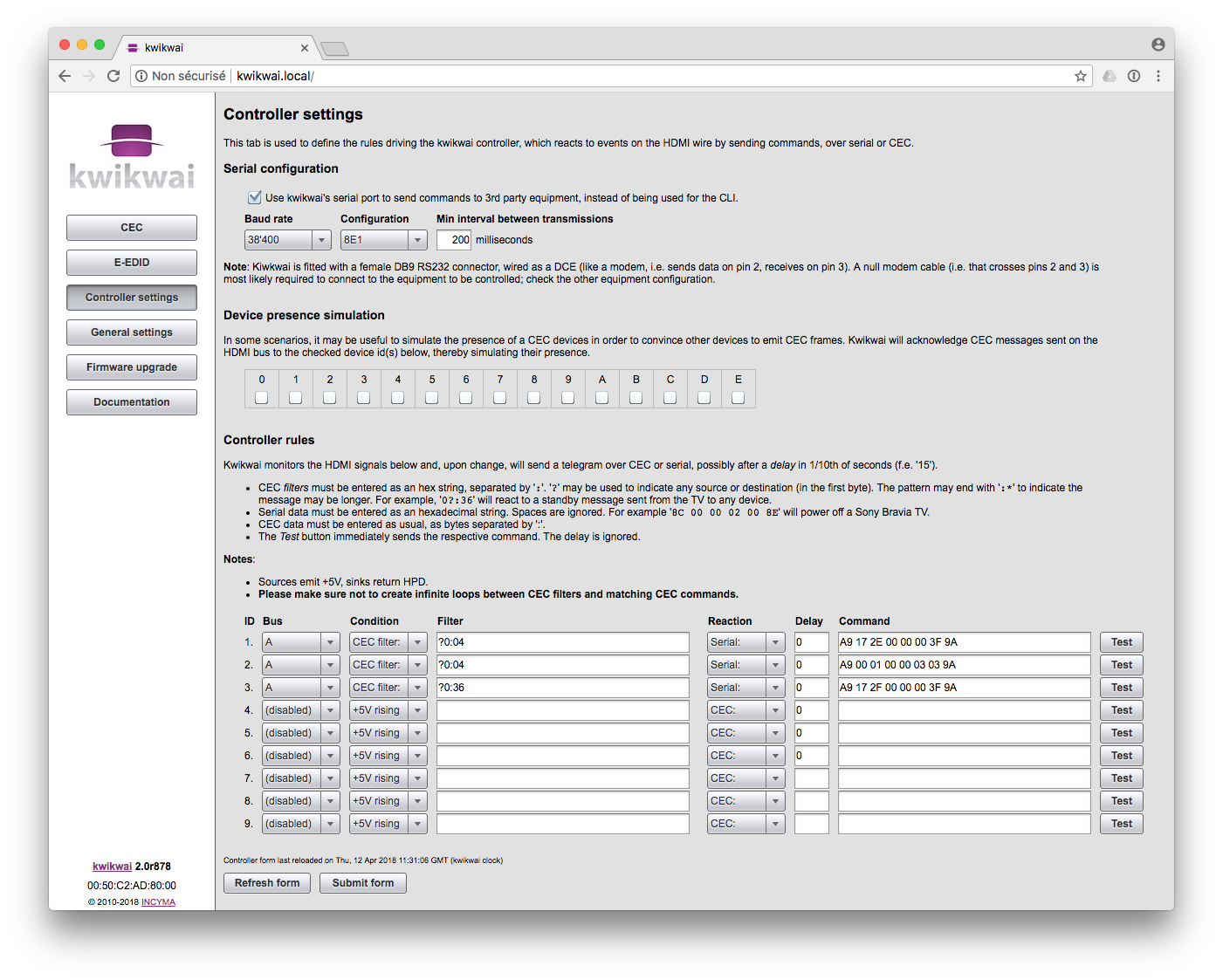 kwikwai k110 : THE BRIDGE & CONTROLLER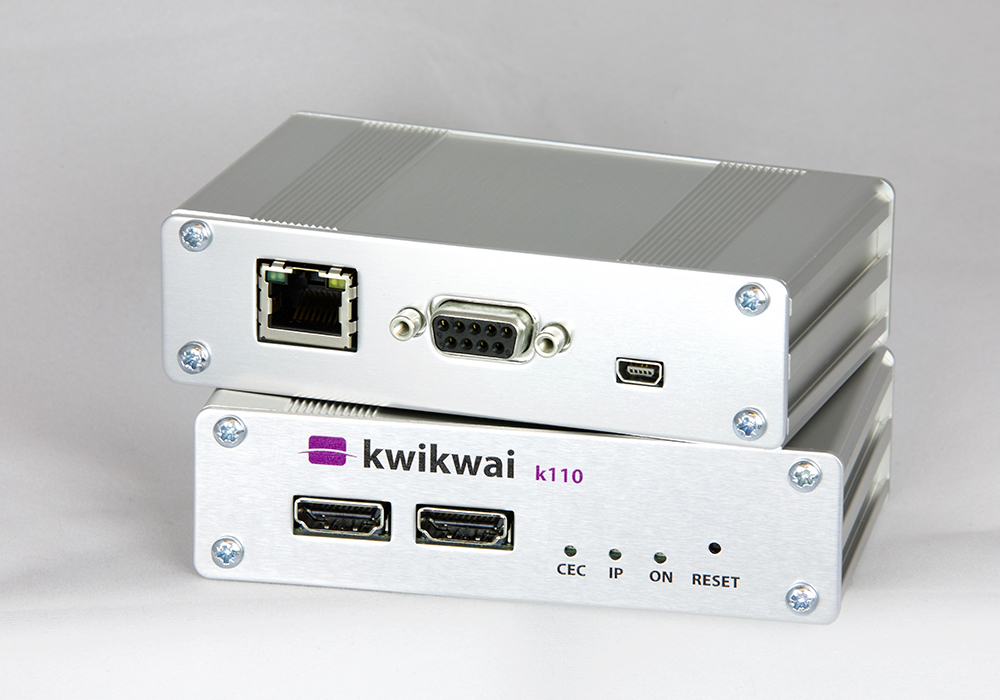 On top of the bridge model, the k110 is able to detect CEC messages or HPD & 5V state changes, and react by sending serial commands, This way it acts as a controller for AV devices.
Some typical AV control scenarios are to drive video conference system and meeting room display.
under the controller hood
Used as a controller, kwikwai can detect CEC messages or, for non CEC capable devices, modifications of the 5V and HPD (Hot Plug Detect) state. As a reaction, kwikwai can send CEC or serial commands.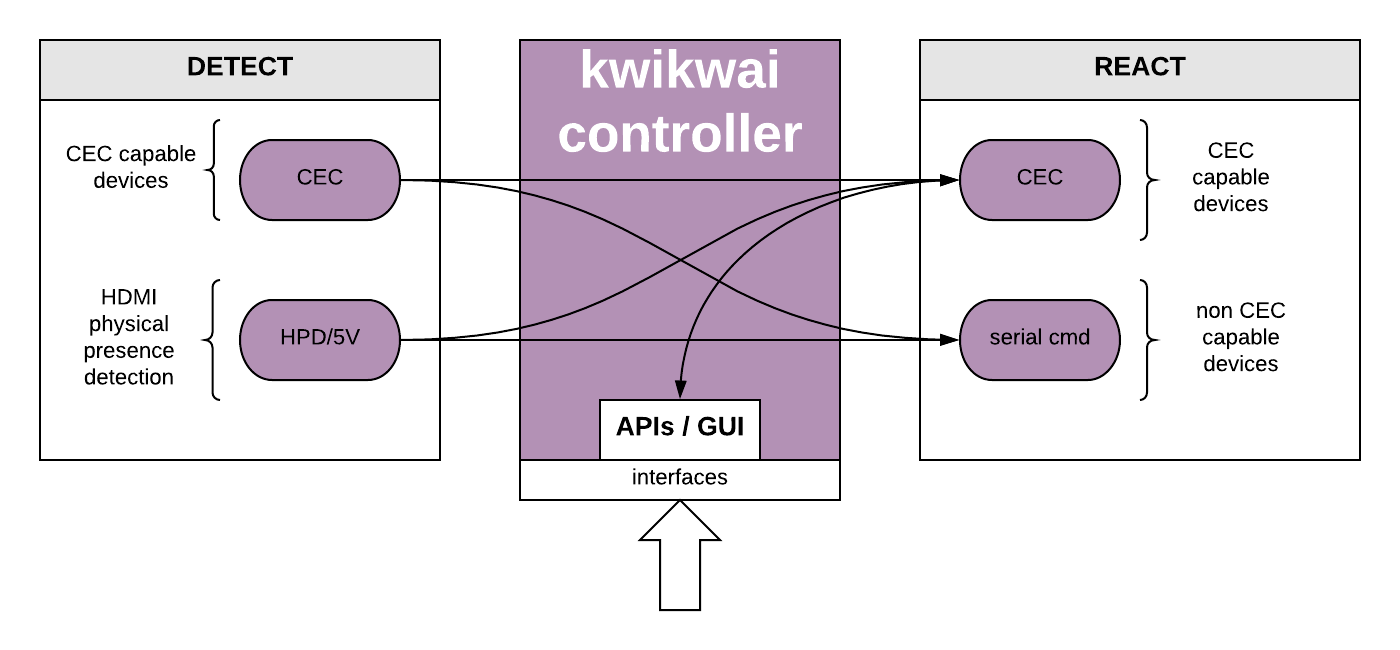 serial device control use cases
control serial devices
Thanks to its controller feature, kwikwai is able to control devices through serial commands (typically beamers that are usually not CEC capable).
the video conference use case
For instance, it is possible to switch on a beamer and select the appropriate source at the startup of a video conference by detecting the sent CEC commands. And when the conference is finished, a standby command is sent.